Ultrasound Department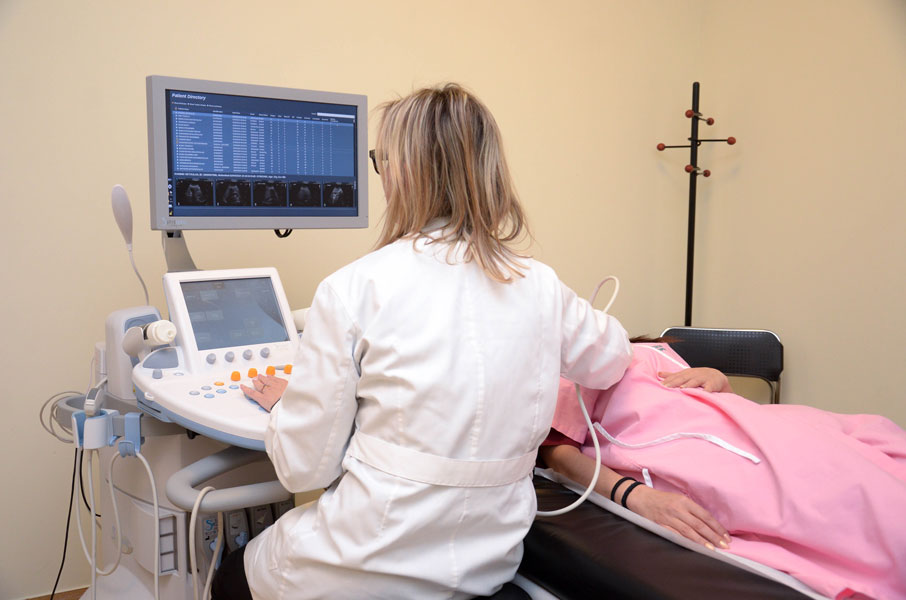 For the needs of the Radiodiagnostic Laboratory, the hospital provides three (3) ultrasound scanners (SuperSonic Imagine Aixplorer EXPERT EDITION, GE Healthcare LOGIQ P9 and Philips HD11 XE).
The SuperSonic Imagine (Aixplorer EXPERT EDITION) ultrasound machine is of high resolution, showing small structures (up to 0.25mm), and is the only one using ShearWave TM Elastography (SWE) technology. This technology, reliably and repeatedly quantifies the mechanical and resilient properties of tissues and is complementary to the conventional ultrasound (B-Mode and color Doppler), to make the final decision in diagnosis. The system's capabilities are excellent even covering the needs of difficult cases, and are also used in specialized imaging, such as breast examination.
See more Breast Center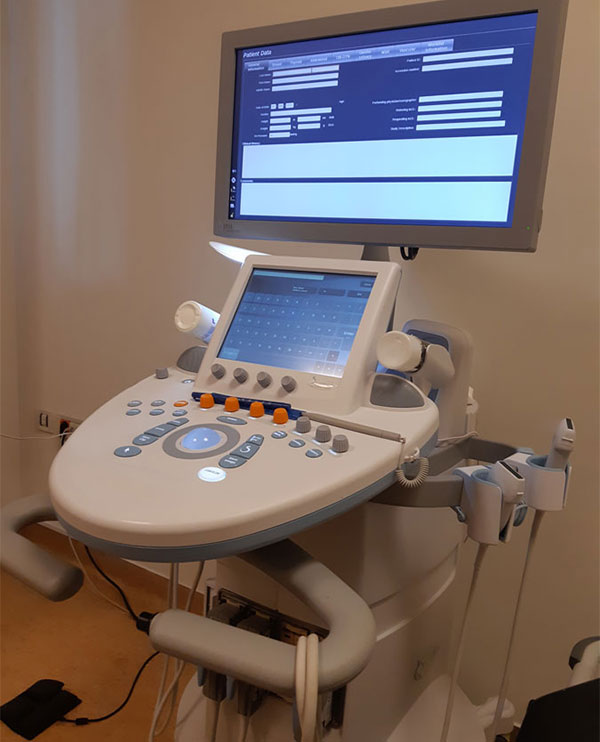 The ultrasound equipment of GE Healthcare (model Logiq P9) is a highly capable ultrasound system, easy to use with an ergonomic design that incorporates excellent imaging quality and increased productivity, through easy to use tools, in a wide range of applications. In addition, the system integrates the revolutionary exclusive, patented P-Agile Acoustic Architecture ultrasound platform that leverages new imaging clarity using dynamic human anatomy and physiology models so that each scan is based and highlights the actual data of the different body types of the examinees. It is noteworthy that it incorporates a program for the detection and imaging of acoustic signals derived from the injection of appropriate (acoustic) contrast-enhanced ultrasonic cystography substances, a diagnostic method for cysto-ureteric reflux without the use of ionizing radiation.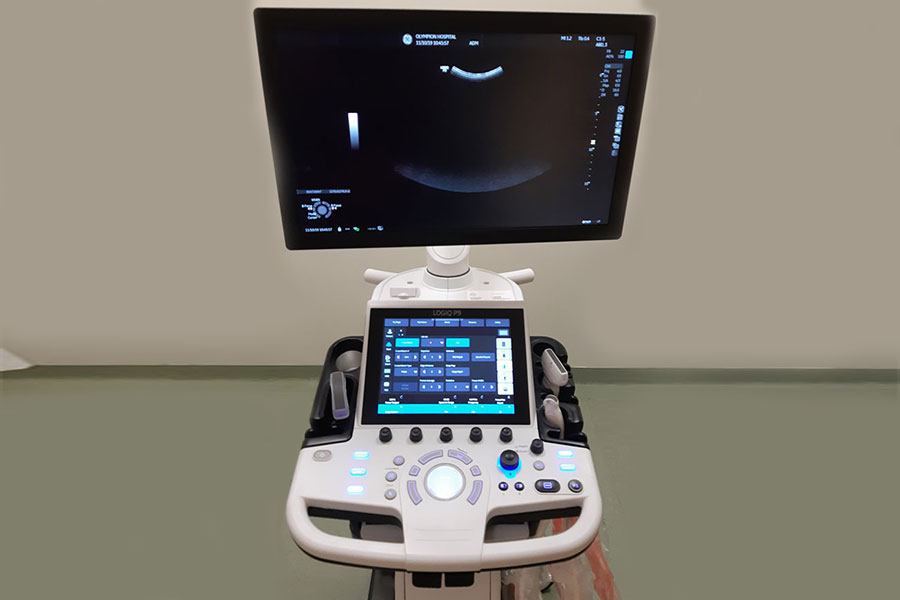 The Philips ultrasound machine (model HD11 XE) is a system located in the most important European Radiology Departments and has a high diagnostic resolution. It is characteristic that it incorporates the sonoCT program which is an ultrasonic multi-axis tomography program and the XRes program, which was first implemented in magnetic resonance imaging systems, in order to reduce pseudo-images and enhance the bounds and edges of lesions, in order to optimize image quality.
With the use of all three (3) ultrasound systems, it is possible to detect small lesions in different organs of the body, as well as to monitor the progress of the treatment of malignant lesions solely by the use of ultrasound. In general, the three (3) systems have the capability to cover a wide variety of applications, as each one is accompanied by a multitude of diagnostic acoustic heads for conducting general and special imaging exams. It is noteworthy that the Ultrasound Department has a "Linear Array" scan head, with a wide range of operating frequencies (5-18 MHz) achieving high resolution even in high depths, suitable e.g. for musculoskeletal, breast, urological, angiological examinations, and has a special head of high sensitivity for pediatric and neonatal exams and exams of small and superficial organs (glands).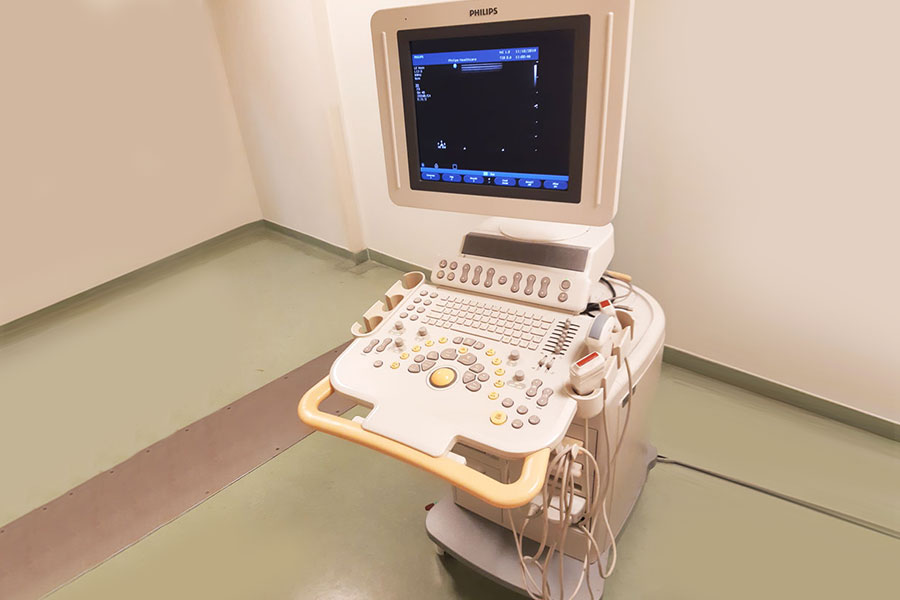 The following exams are carried out:
Vascular (vessels Triplex)
Pathological (upper and lower abdomen)
Musculoskeletal system
Breast
Thyroid-cervical
Pediatric
Neonatal
Small and superficial organs (glands)
Internal genitalia transabdominally and endovaginally
Urological - Endoanal for the examination of the prostate scrotal gland
Renal
Endocrinological
Transcranial exams